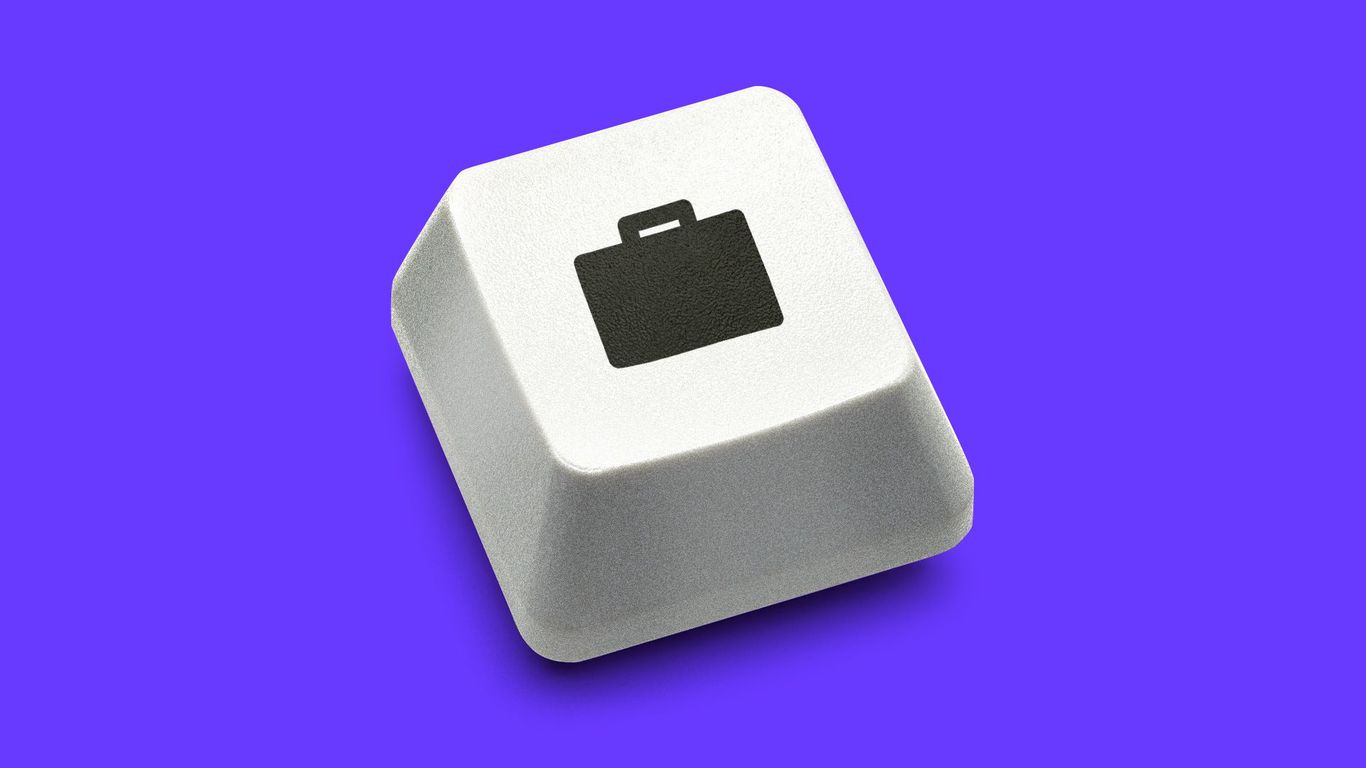 Openings for tech jobs like engineer or software developer have spiked as an already tight U.S. job market weathers the economy-wide effects of the pandemic.
The big picture: Tech workers were in high demand pre-pandemic, and the COVID era's rapid moves to digital further intensified that need.
By the numbers: There were more than 1.2 million unique active job vacancy postings as of early September in computer occupations such as software developer or programmer in the U.S., according to an analysis by the National Foundation for American Policy based on data from Emsi Job Posting Analytics.
That's up 15% from six months earlier, NFAP found.
Employment website Indeed told Axios U.S. software development job postings in September were up 73% compared to February, while total U.S. job postings are up about 43%.
LinkedIn says the the number of U.S. job openings for the software and IT industry has grown 119% since the start of the pandemic.
Recruiting software company iCIMS told Axios job openings for tech occupations are up 69% since January.
What they're saying: "Recruiting tech is very different," iCIMS director of data insights Rhea Moss told Axios. "It's a finite number of people with that skill set. They were always in very, very high demand."
During a Senate hearing Tuesday, Facebook whistleblower Frances Haugen said Facebook can't hire and retain the people it needs for the scope of projects it has taken on.
"Facebook is stuck in a cycle where it struggles to hire, that causes it to understaff projects, which causes scandals, which then makes it harder to hire," Haugen told lawmakers.
Facebook says it has hired 40,000 people in safety and security roles in the last few years.
What's happening: These job openings are across all companies, not just tech firms. NFAP executive director Stuart Anderson notes that, especially with the pandemic, "every company needs people who have some of these skills now."
The organization began tracking tech jobs near the start of the pandemic, and saw the demand increasing due to remote work and companies figuring out how to deliver services digitally.
Between the lines: Demand has stepped up at a time when the labor pool for high-skilled technical work was already limited.
Over 70% of full-time graduate students in computer and information sciences and electrical engineering programs in the U.S. are foreign nationals who face restrictions when searching for U.S. employment, Anderson said.
"The country's fastest growing jobs are reliant on STEM and computer science knowledge and skills," tech trade group ITI manager of government affairs Starmanda Duker said in a statement to Axios. "To ensure businesses small and large can fill these jobs and that the workforce has the right skills to meet the demand now and in the future, the public and private sector must work together to increase the investment in and commitment to training and education programs."
What's next: The NFAP report highlighted 20,000 tech job openings at Amazon alone.
Amazon says it has 40,000 openings in tech and corporate roles in the U.S. and has seen strong demand in job applications, interviewing more than 250,000 virtually for corporate and tech roles.
The e-commerce giant recently launched a new program called Best Fit to recruit software developers.
Rather than have applicants comb through 10,000 job postings for software engineers, Best Fit has them fill out one application that includes an online assessment asking questions about location preference, working style and area of interest.
Successful candidates will receive offers for at least two positions Amazon views as the best fits for them.