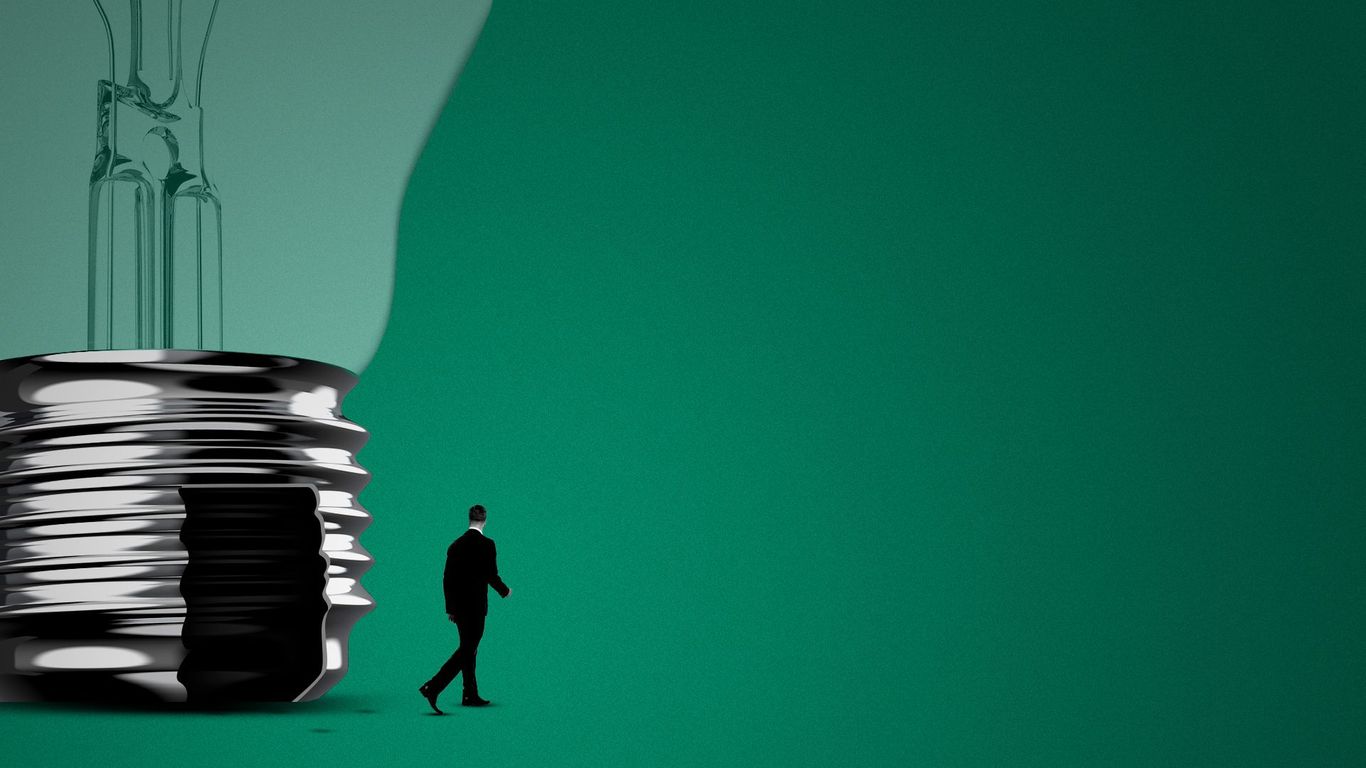 Most of today's tech giants are no longer run by their founders, but by a new breed of successor CEOs tasked with holding true to a corporate mission while continuing to pump up growth.
The big picture: Silicon Valley has long embraced a "founders know best" philosophy. But eventually, most successful founders get old and tired and rich — and lose interest in the meetings, the management messes, and the sheer hard work of running a company.
They also sometimes recognize that the thinking that helped them grow their companies from nothing might no longer serve a trillion-dollar organization. (But usually, they don't.)
The rundown
Amazon founder Jeff Bezos handed the reins to new CEO Andy Jassy in July. Bezos remains chairman, and has been busy visiting the edge of space and founding a new "fountain of youth" biotech startup.
Google founders Larry Page and Sergey Brin continue to own a controlling share of Google and its holding company, Alphabet, and sit on its board. But both stepped back from day-to-day responsibilities in 2019, leaving the company fully under CEO Sundar Pichai's command. Page has reportedly been sitting out the coronavirus pandemic in Fiji.
Apple founder Steve Jobs died back in 2011 (the 10-year anniversary of his passing is next month), leaving Apple in the hands of Tim Cook. Cook has brought the firm to new heights of profitability and power — even without introducing a major new product line.
Microsoft founder Bill Gates stepped down as CEO in 2000, left the company's full-time employ in 2008, resigned as board chairman in 2014 and left the board entirely last year in the wake of controversies over his ties to Jeffrey Epstein. Satya Nadella took over from Gates' successor, Steve Ballmer, in 2014 and has led a renaissance in the company's profile and valuation.
That leaves Facebook's Mark Zuckerberg as the last founder standing atop any of tech's five trillion-dollar giants.
Facebook is the youngest company in the bunch, and Zuckerberg is the youngest of the founders.
His enthusiasm for running Facebook has shown little sign of lagging — even in the face of relentless media criticism, countless command appearances on Capitol Hill and a barrage of antitrust investigations.
Yes, but: When his time for midlife crisis hits, it could be a doozy.
In the next tier down in terms of tech companies' size and valuation, some firms still have founders at the helm (like Marc Benioff at Salesforce), while others from a previous generation (Oracle's Larry Ellison, Adobe's John Warnock) have stepped back.
Why it matters: Tech's biggest companies like to view themselves as nimble young innovators.
But they're not fooling anyone. For better or worse, these giants are nearly all now led by managers, not entrepreneurs.