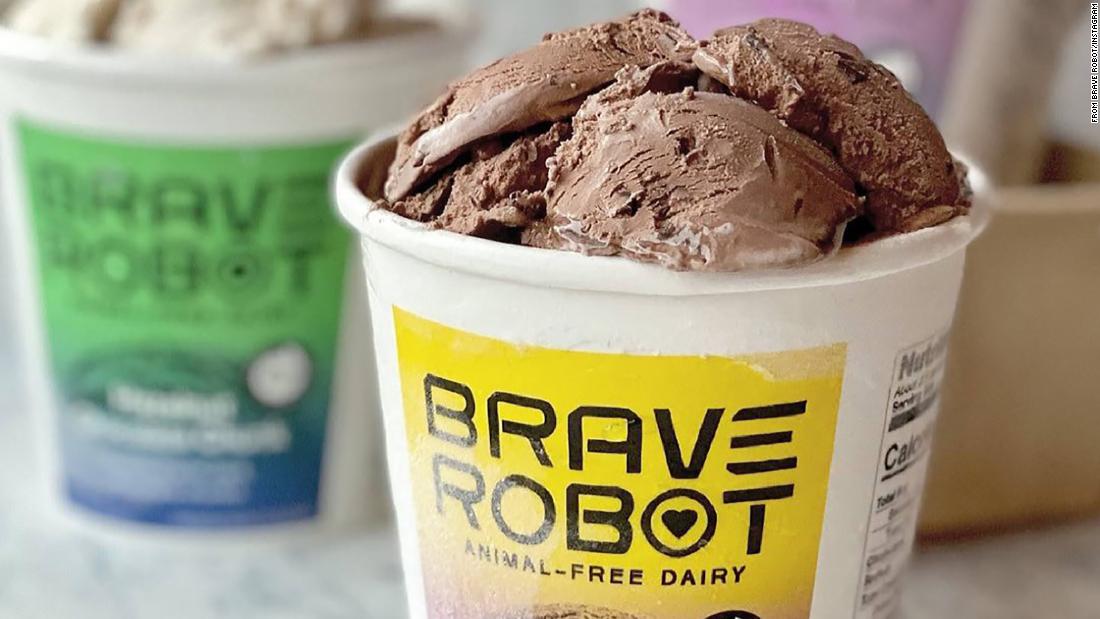 The dairy industry is estimated to have emitted 1.7 billion metric tons of CO₂ equivalent in 2015, and food-tech companies have seen an opportunity to create alternative products. California-based Perfect Day uses a fermentation process to create milk protein using fungi. Scroll through to see more dairy innovations changing the way we eat.
Perfect Day
Perfect Day's milk protein is already being used in ice cream products in Hong Kong and the US, including Brave Robot. The animal-free ice cream also contains no lactose. From Brave Robot/Instagram
TurtleTree is also producing milk without cows, by using cultured mammary cells. The process is still in the R&D phase, but TurtleTree says it can replicate cow, goat, camel, and even human milk.
TurtleTree
Other companies are looking to make plant-based solutions more sustainable. Nestle says its pea-based milk, Wunda, is made in a factory that buys 100% renewable electricity.
Denis Balibouse/Reuters
Mooala's gluten-and-nut-free organic banana milk is made from bananas and sunflower seeds. It has a "hint" of a banana taste, making it suitable for foods like cereals or smoothies. Aubrey Ward
Canadian statup Plant Veda has expanded its nut-based milk products into cashew-based lassi, a yogurt drink containing fruits and maple-based sweeteners. Plant Veda Foods Ltd
Despite its name, Rude Health's Tiger Nut milk is made from tubers with tiger-like stripes, rather than nuts, which are also used to make the Spanish drink "horchata." Rude Health Foods Ltd.
Made from locally sourced ingredients, Yoconut's coconut-based yogurt is dairy, gluten and soy-free and has no added sugar or preservatives. Bonnie Lau
Food-tech startups are now looking beyond the ordinary to make alternative dairy products. Grounded Foods has created vegan cheese from hemp, and cauliflower that is considered too imperfect to be sold in shops, helping to tackle food waste.
Shaun Quade