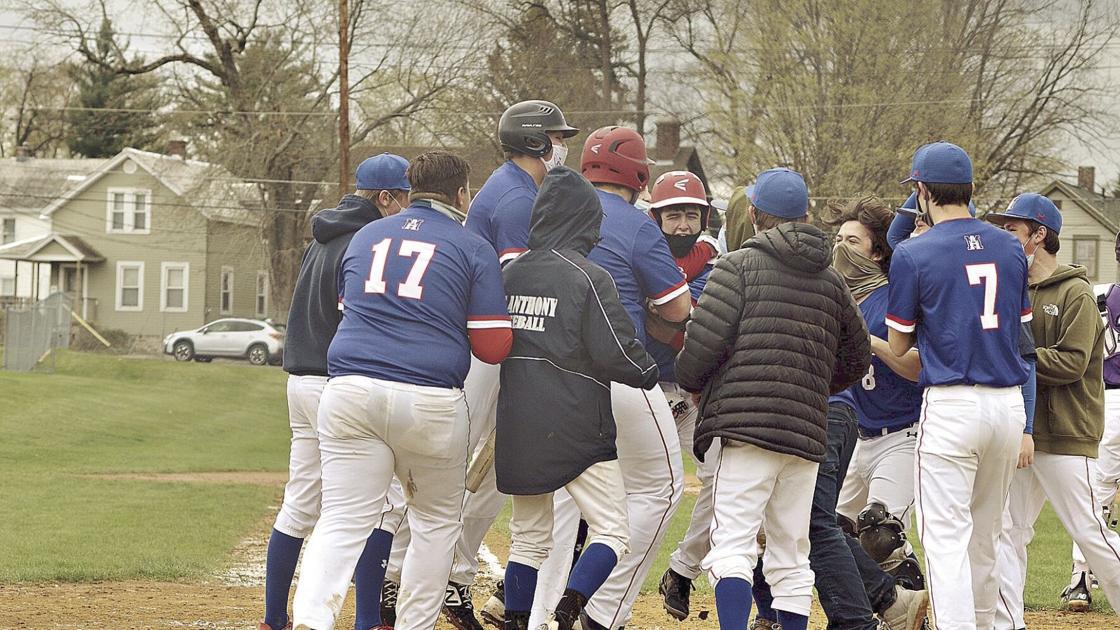 BENNINGTON — After a 22-month hiatus, high school spring sports returned throughout Vermont on Saturday.
With nine local teams competing in games/matches and up to 150 fans allowed at each competition, the first day of the spring sports season felt as normal as any sporting event since the pandemic began.
It was a big day for the student-athletes, who have waited nearly two full years to don their team's jerseys and compete for their school on the diamonds, courts and fields.
It was also a big day for the families, cheering on their Patriots, Bulldogs or Eagles.
The day was full of home runs, aces, relays, strikeouts, goals, wins and losses.
The games felt extra meaningful, the energy in the air was contagious, and most importantly, the athletes once again got the opportunity to compete.
Fans lined the fences at Mount Anthony as both the softball and baseball teams kicked off their respective seasons with a 2 p.m. first pitch — the boys against Bellows Falls and the girls against Windsor.
Saturday afternoon was chilly, with temperatures hovering around 40 degrees. That didn't deter the fans, however.
And both sets of fans were sent home happy as the baseball team won 10-9 and the softball team won 16-4.
They also lined the field at the Vets Home Field as the Mount Anthony girls lacrosse team opened the 2021 campaign against Champlain Valley.
Three local teams — Mount Anthony, Burr and Burton and Arlington — helped not only open the 2021 season with a quad-meet, but also christened the new Knapp Field at the Dana Thompson Rec Park, the home of the Bulldogs track team.
Many Burr and Burton supporters were up north on Saturday, as the baseball, boys lacrosse and girls lacrosse teams all went up to Essex to begin their season. Both lacrosse teams came back to Manchester with victories.
The BBA Ultimate team played its first game of the year on the Taylor Field turf as well.
The 2020 cancellation was frustrating to many. Once again seeing the joy that these sports bring the student-athletes was refreshing.
To a person, the fact that high school spring sports has returned is thrilling.