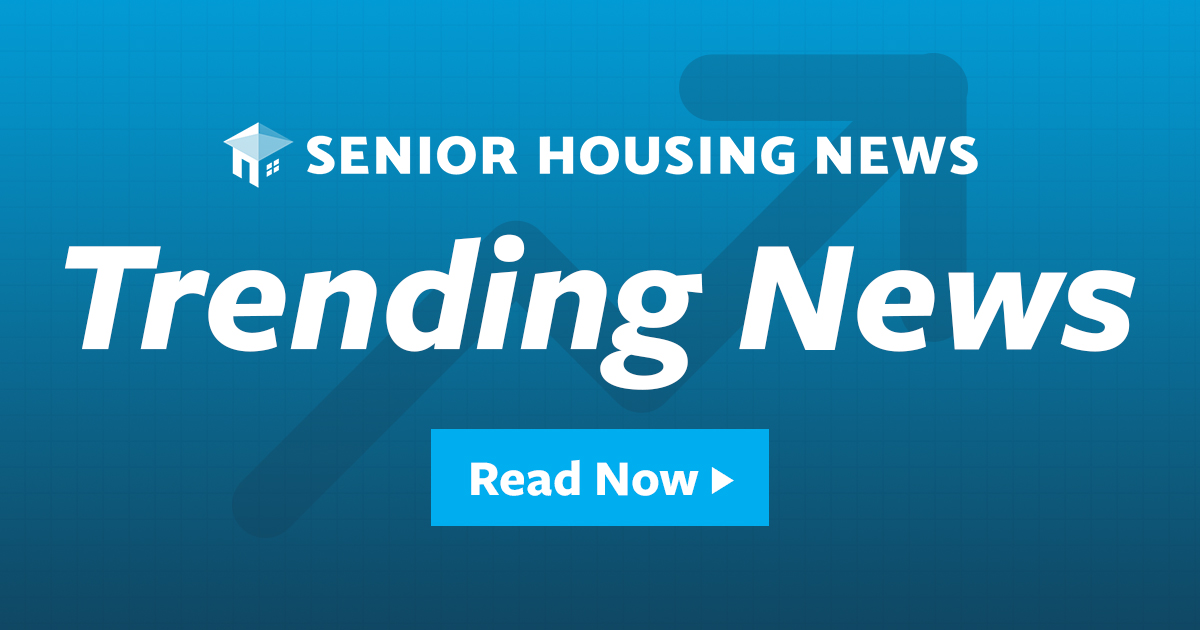 While the COVID-19 pandemic has presented unthinkable challenges for senior living providers over the course of the last year, a positive shift has emerged in terms of the industry's adoption of technology to assist its residents — from engagement to family communications and more.
And with that tech adoption has come a flurry of new technology solutions with several key trends supporting them, according to an industry roundtable series hosted by Senior Housing News and CDW Healthcare earlier this year.
"If there's a silver lining from the pandemic, it's that senior care organizations are prioritizing tech adoption in 2021 and beyond," says Jessica Longly, Business Development Strategist with CDW Healthcare, who co-hosted the series of roundtables.
The rise of high-tech, high-touch
An increasingly high-tech senior living environment doesn't necessarily indicate a less personal approach to care. In fact, the rise of a high-tech, high-touch process for care delivery is requiring more tech-savvy staff, roundtable participants agreed, with many reporting staff as a critical element of tech-enabled care delivery. In essence, many technology solutions can augment lifestyle and care, but they will not replace the need for human touch.
"I understand why there is hesitancy to adopt technology," Longly says. "It feels counterintuitive to providing person-centered care, but I encourage my clients to think of technology as augmenting or streamlining current workflows."
Meet the senior living tech concierge
One new tech-related role in particular is cropping up across senior living organizations: the tech concierge. This is a new job function hired to support the community's resident-facing technology needs and serve as an enabler of all of the different devices and platforms senior residents now use.
Rather than having to train all staff to provide ad hoc tech support, this designated resource is trained on the community or organization's technology devices and platforms, and can answer questions, provide training and otherwise assist residents with technology adoption.
One common concern among operators is that more technology means more to manage, and a tech concierge can serve to alleviate the need for current staff to add tech-related job functions to their existing responsibilities.
"A tech concierge can be the person who helps residents solve their technology problems," Longly says. "This allows caregivers to focus on person-centered care, and IT can focus on the organization's corporate tech needs."
Popular Reports
Advertisement
A focus on the foundation for senior living technology
A key theme for senior living technology is the infrastructure needed to support it. With many residents acquiring new communications devices during the pandemic, for example, or the rise of telehealth administration within communities, the bandwidth needed to support new technology needs has never been greater.
"IT leaders within these organizations know that you can't innovate on a shaky foundation," Longly says.
From designing communities with fiber optic cable when possible to launching in-house tech support, senior living communities are hyper-focused on the physical and operational infrastructure needed to make technology operate for their residents.
"Providers are taking stock of their current infrastructure and are exploring if they need to upgrade, refresh, or rip and replace existing solutions," Longly says. "If you don't have a solid infrastructure, you won't be able to invest in more impactful tech solutions."
CDW is a leading multi-brand technology solutions provider to business, government, education and health care customers in the United States, the United Kingdom and Canada. Our broad array of offerings range from hardware and software to integrated IT solutions such as security, cloud, data center and networking. To learn more, visit CDW.com.