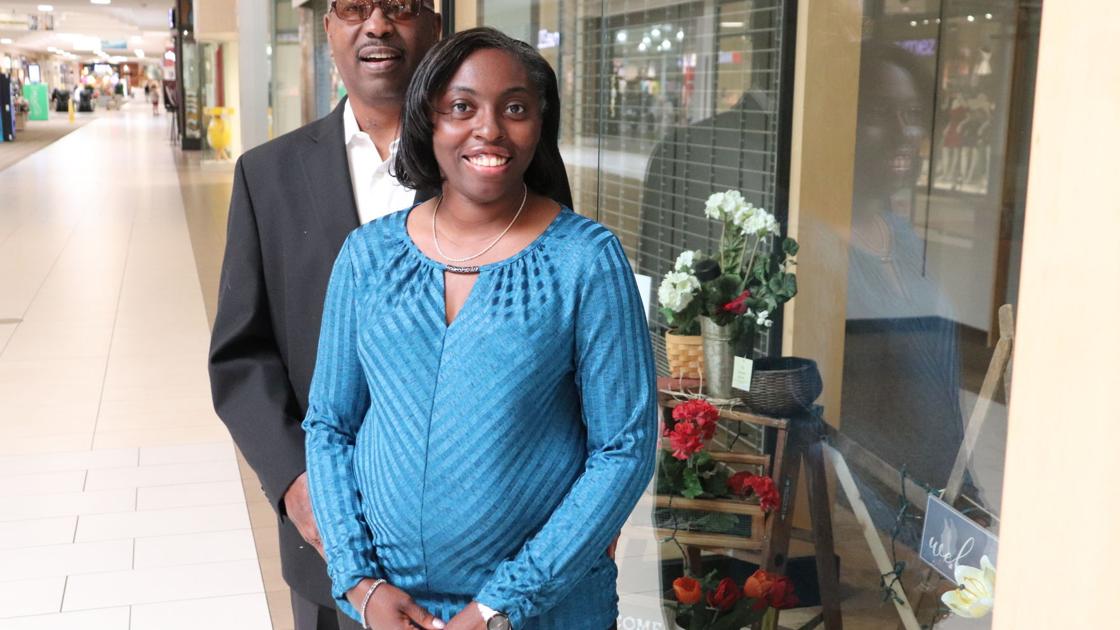 Particularly after an incredibly challenging year due to the pandemic, Genia Stevens, founder of Rock County Jumpstart, said innovative solutions are needed to help small-business owners bounce back and grow in the near future.
In line with that goal, Stevens said she is excited to work with Uptown Janesville to showcase Black entrepreneurs from the area.
"There are going to be some amazing things happening with Black business owners in Uptown Janesville, and I think it's going to encourage people to start thinking outside of the box about what they can actually do in a mall setting," Stevens said.
Starting this Saturday, Uptown Janesville will host a Black Business Expo that will occur every other Saturday through Dec. 11.
Stevens estimated that about 50 Black small-business owners from around Rock County and beyond will be involved in the events throughout the fall.
While it can be a scary step for small-business owners to buy a storefront, one of the core tenets of Rock County Jumpstart is educating Black entrepreneurs about conducting market research, creating a business plan, managing tax records, identifying a clientele and seeing their ideas through to fruition.
"It's really a sort of test- before-you-buy concept, to allow them to put their feelers out there and get comfortable," Stevens said. "And I wanted to help facilitate that process."
Julie Cubbage, general manager of Uptown Janesville, said the organization is excited to partner up with Rock County Jumpstart to highlight small-business owners.
"It's a good way to help these new businesses get their names and services out into the public eye, and also it's a way for us to incubate these small businesses and potentially get them into brick-and-mortar stores," Cubbage said. "We're giving these people an opportunity to have their dreams come true."
In the wake of the COVID-19 pandemic and amid a number of businesses shifting to work-from-home models, Cubbage said now is an ideal time for business owners to buy into commercial real estate.
"Now is the best time to be looking at commercial property because you can really get a good deal," Cubbage said.
Part of the excitement in hosting a business expo, Cubbage said, is that it supports the facility's mission of being "more than just a mall" and offering a variety of stores and activities for visitors.
For example, Uptown Janesville is working to bring in youth theater groups and farmers markets.
"What we're trying to do is bring some of those experiences back," Cubbage said.
Tennisha Loggins of Beloit, owner of Snacks and Stuff, is excited to move into a kiosk in the food court by Sept. 1.
Loggins said the new space will be a significant upgrade from a food truck. Having an indoor location will allow her business to operate during the winter months.
"I didn't think it would go this far. I thought it was just going to be me and my little truck," Loggins said. "This was amazing. I'm definitely blessed to have that to keep elevating my business."
Loggins also plans to continue working closely with Stevens at various business expos in the future.
"It's amazing that we've all met and have been able to network through Rock County Jumpstart," Loggins said.
Paquita Purnell of Beloit, owner of Blessed Divine Creations, will be moving into her own storefront at Uptown Janesville on Sept. 3.
The 3,400-square-foot space includes 14 different wall displays, which will allow Purnell to invite 13 other small-business owners or vendors to rent out their own area inside her store.
Purnell started her business in 2010. It all started as a hobby after she made a customized Easter basket and received lots of positive feedback. From there, she kept on making crafts and goodies for friends, family and fellow church members before launching a full business model in December 2014.
For several years, Purnell was a vendor at local antique malls and events before securing her own storefront this year.
"It's definitely been a long time coming," Purnell said. "If I'm being blessed with this opportunity, I wanted to bless other vendors with space of their own as well. It's all about lending a helping hand. We've got to start somewhere."