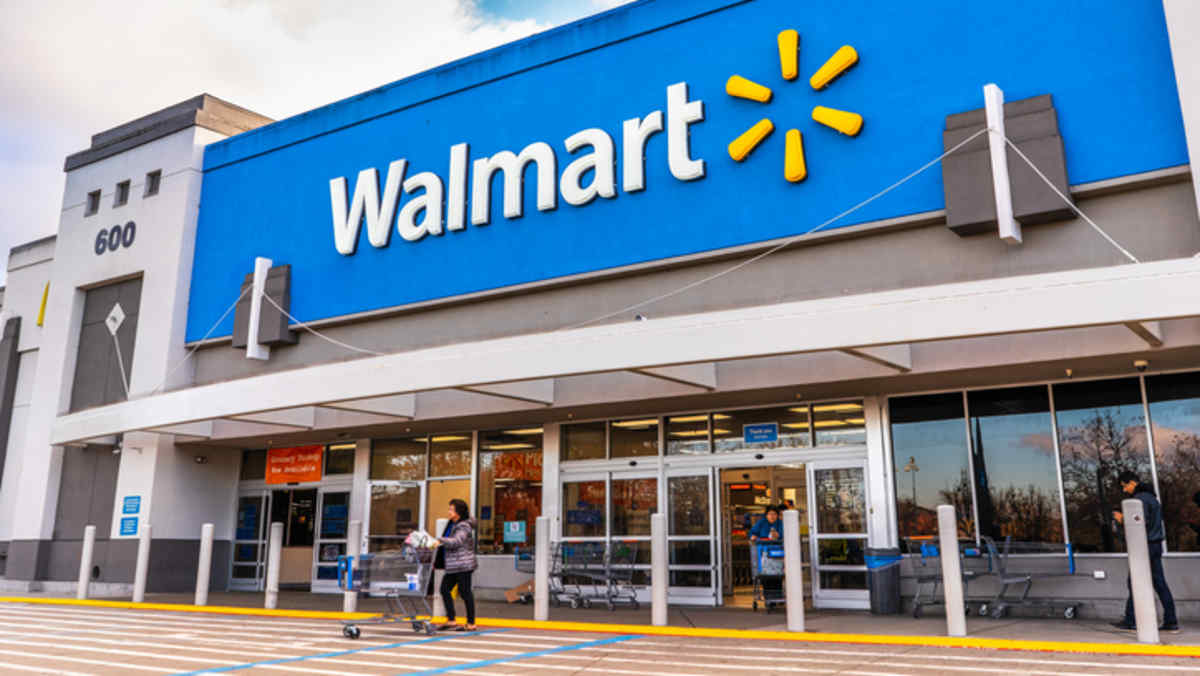 ​One downside of the proliferation of new human resource technologies is that HR professionals and employees often find themselves navigating an ever-expanding maze of different apps and platforms to get their daily work done. Whether the software tools are for scheduling, communication, recruiting, learning or project management, the need to constantly switch between apps or access different systems for various purposes can cause frustration and waste time.
A recent study by Cornell University and software provider Qatalog found that 43 percent of employees said they spend too much time switching between different online tools and applications. Almost 50 percent of survey respondents said this type of "context switching" makes them less productive and that constantly toggling between apps and communication channels creates unnecessary friction.
Walmart Unveils 'All in One' App
Walmart recently took a stand against this fragmentation of technology by introducing its Me@Walmart app, with which employees can perform a multitude of tasks without having to use different systems. Workers can use the app to view and request changes to their schedules, clock in to shifts, connect with colleagues through a push-to-talk feature, and ask questions of a voice-activated personal assistant.
The Walmart app originally was created to better manage associates' schedules and has since evolved into an all-in-one app for U.S. associates to help simplify their work and make it more efficient, said Drew Holler, senior vice president of Walmart's people operations, and Kellie Romack, vice president of product and associate experience, in a company statement.
"The right tools can be the difference between fast and frustrating," the two executives wrote.
To ensure the app runs smoothly, Walmart is offering more than 700,000 associates a new Samsung Galaxy smartphone and protection plan, paid for by the company. Employees previously have shared company-owned handheld devices. In addition to using the app's features while on the job, workers will have the option of using the new phone as their own personal device.
"Walmart will not have access to any personal data [on the phones], just like with our longstanding bring-your-own-device program," Holler and Romack wrote.
Harbinger of HR Tech's Future?
Experts say the Walmart app represents another step in a movement toward consolidating workforce software on a single interface to help rein in technology "sprawl," remove friction from employees' lives and create new efficiencies.
"It's an example of the new breed of employee experience applications that companies need," said Josh Bersin, an HR technology industry analyst and dean of the Josh Bersin Academy in Oakland, Calif. "Walmart has taken all of the complex back office systems—scheduling, vacation, benefits, well-being and communications—and put them into one easy-to-use app for any retail, distribution or office-based employee."
Bersin said the new app also gives Walmart a more efficient way to communicate with the workforce and gather employee feedback. "HR tech and workforce tech are merging, and Me@Walmart shows how this is taking place at a very rapid pace," he said.
Brian Kropp, chief of research in Gartner's HR practice, said more companies are aspiring to create a single interface between employees and HR technologies rather than multiple points of interaction.
"The belief is that getting employees to use one 'super app' is easier than getting them to use multiple apps to do their work," Kropp said.
But HR continues to face a daunting challenge, he noted: The best technology solutions for employees tend to be "point" solutions for different talent activities, standalone tools that aren't part of broader HR technology system suites provided by one vendor.
"This means more organizations are buying point solutions and then trying to bundle them into a customized solution," Kropp said.
[Want to learn more? Join us at the SHRM Annual Conference & Expo 2021, taking place Sept. 9-12 in Las Vegas and virtually.]
Apps as Recruiting and Retention Tools
Even before the COVID-19 pandemic, many human capital management (HCM) and workforce management technology vendors were moving toward creating more worker-centered, app-based solutions for the front-line workforce, said Katy Tynan, a principal analyst specializing in the employee experience with Forrester.
That technology trend was partly driven by a backlash toward how some retail and restaurant businesses were assigning work shifts, which caused some states to pass fair workweek laws, Tynan said.
Now as the recovery continues, many organizations with large front-line workforces are competing for talent in tight labor markets, which gives tools like the Walmart app added value as a recruiting lever, Tynan said.
"These types of solutions, some of which are designed to improve the employee experience and give employees more control over their shifts, are being used as a competitive advantage to attract and retain talent," she said.
Yet like any technology, such all-in-one apps aren't a panacea for improving the employee experience, she warned.
"If the underlying culture of the organization is not designed to optimize the employee experience, no app will make the situation better," she said. "Such apps do, however, provide a vehicle to enable a level of flexibility—with features such as shift swapping—as well as engagement and enablement at scale that can be very valuable to organizations that have a significant proportion of front-line employees."
Dave Zielinski is a freelance business writer and editor in Minneapolis.