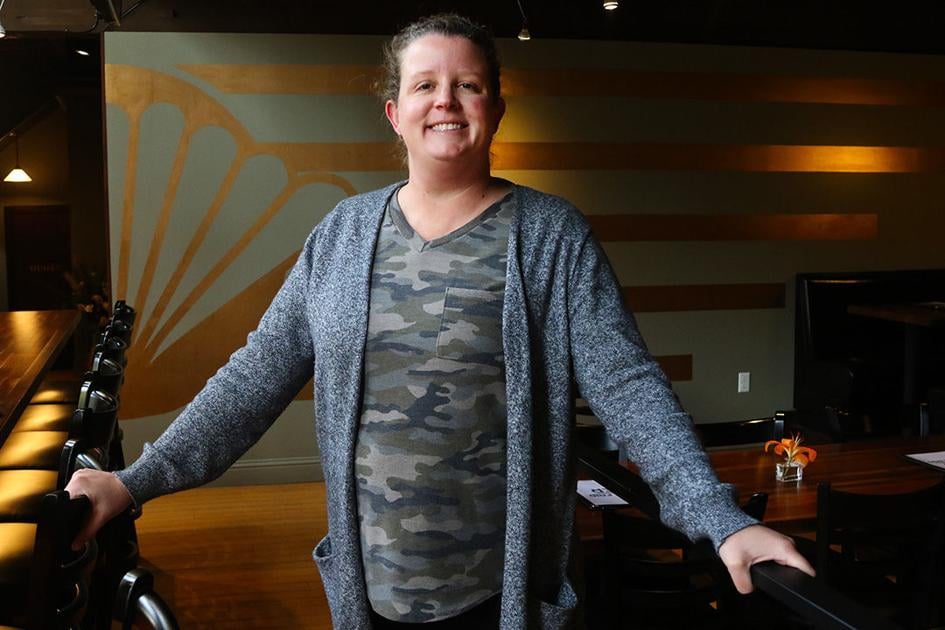 The annual Women in Business section is included inside today's Daily Record.
Profession: Small Business Owner, Professional Civil Engineer
How did you get started in your business/profession?
My husband (Tyler) and I moved to Ellensburg in 2016. We are beer enthusiasts, and noticed that while there are quality, locally-brewed beers available in town, there is not a lot of variety. We set out to bring a variety of new beers to Ellensburg, working directly with breweries throughout Washington State. Our direct partnerships with these breweries ensure a freshness and selection you can't find anywhere else around.
What steps led you to your current position?
Tyler and I were both working as engineers and spent more than two years planning Pretty Fair Beer (PFB). When we got the lease on the 420 building, Tyler quit his job so he could work on PFB full time while I continued to work full time as an engineer. My roles at PFB include bookkeeper, social media person, event planning, decision-maker (in partnership with Tyler), and numerous other small roles.
What have you learned from working in your position?
Having great people on staff is a huge factor in our ability to operate successfully. Our confidence in them allows us to rest assured that customers are getting friendly, knowledgeable service. I appreciate them so much. I've also learned that to an extent, PFB will be as successful as we make it. That old adage "you get out of it what you put into it" certainly applies here. At the same time, it's possible to endlessly invest resources (time, money, creativity, you name it) into it, and is really important to put boundaries around that.
What challenges did you have to overcome?
First, I had to become willing to take the risk of opening a business. It's a multifaceted thing – financial risk, risk of burnout, putting other priorities aside to make the business successful. I continue to be challenged to balance my career as an engineer, role as a small business owner, and role as a mother and wife. Opening right at the start of the first statewide COVID restrictions (original planned opening March 2020, actual opening May 2020) added an extra layer of challenge, seen we had to continuously adjust operations to meet changing restrictions.
What advice would you give other women interested in pursuing this career?
It's deceptively easy to let running the business become all-consuming. So, figure out what you're willing to put into it and stick to it. Do that for awhile, and then don't be afraid to adjust. Pay attention to how you're doing personally. It might not work out and that is OK. Be careful to not tie your identity to the success of the business.
How do you balance family/personal demands with work responsibilities?
At first, I didn't. I didn't cook, didn't exercise. I didn't see friends or family as much as I wanted to. I put most of my energy into my career, PFB, and being a mom. I did those three things to my fullest capacity, and not a lot else. Now, a year and a half later, neglecting personal health and other relationships is really starting to show, and I think it will take awhile to recover from it. Recently, I've been working to adjust by being extra intentional with my schedule and how I spend my time. Tyler has also been able to adjust his schedule and cut back on the huge number of hours he was working, so our family is working toward a healthier balance.
I worked a number of summer jobs as a high school and college student, including housekeeping, grocery store clerk, engineering intern, and I even ran the bouncy house/slam dunk game at the Everett AquaSox games for a season. My first job out of college was as a civil engineer, working on transportation projects.
What did you learn from your first job?
I learned the value of staying focused and being consistent. Doing these things has helped me advance from an entry-level engineer to a senior project manager, and these skills have been just as important for running PFB.